Nigeria's Most Skilled Fashion Alteration Service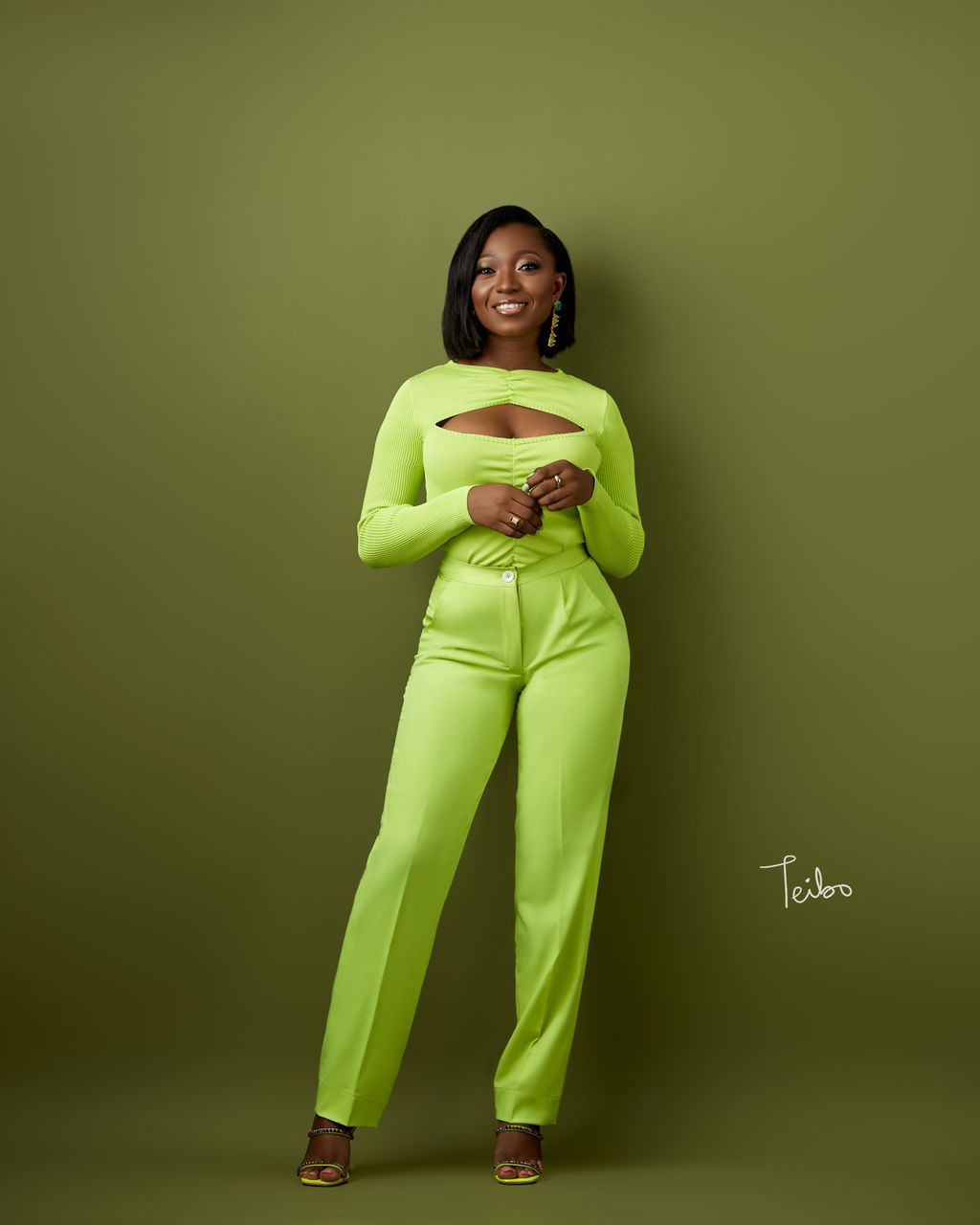 Meet Lead Alterations Specialist
Olaide Sanni
Now more than ever the world has crawled into believing "excessive buying of clothes" is the default. A world in which we don't value the clothes that we already own, jumping right into the new trends, fast fashion, or value the planet that helped make these clothes. I started #ABO to do something about that. I wanted to help save peoples' clothes through repairs and rewear. I believe in a slower and more considered approach to our relationship with clothes and fashion. At Alterations by Olaide we are growing a beautiful alterations community to make clothing alterations and repairs easily accessible, circular, sustainable, and acceptable.
By choosing #ABO you're being a part of a sustainable fashion future.
[ Garment Alterations In Nigeria ]

Alterations By Olaide
Forget dusty old shops and rude staff, we are taking the alteration and garment refashioning business to the 21st Century! From simple alterations to the complete revamp of your garment, we can do it all. We are the best at repairing and mending damaged clothes and can literally restyle your entire wardrobe if you like!
Alterations by Olaide is equipped with 20 years of tailoring experience, and can be trusted with the finest and most sensitive pieces. 
Our tailors and seamstresses are capable of working on different materials and clothing pieces, including leather, fur, demon, wool, velvet, lace, bridal gown, appliqué and much more. Whether you need a bridesmaid's dress tailored, or a piece of men's clothing altered; you're in the right hands.
We also offer made to measure services (in case you want to refashion an already made garment!). You name it, if it involves a needle and a thread, we can do it!

[ OUR SERVICES ]
What Can We Offer



Alterations by Olaide and Sustainable Fashion Week UK
Experience. Professionalism. Passion.
Meet Our Skilled Alteration Specialists
[ testimonials ]
What Our Clients Say
The most fantastic service in Nigeria, not only is she the sweetest person to work with, she was also super professional. When Laide got my dress, I had completely given up on my dress, and had started looking for a back up, but she went above and beyond to make sure I loved it, and made every single change I asked for and adjusted things even I didn't notice. I would use her over and over and over again.
Highly professional; punctual; and very knowledgeable! Would definitely recommend them for all your alternation needs!
Great ambience and service. I recommend trying them out 👍
Amazing job! And every ready to please! The service was really good and the fitting was even better! Best guys to use
Olaide you are amazing. From your personality. Customer service and the quality of your work. I am so impressed, thank you.
You handled such delicate (literally and figuratively) item with such care and professionalism. You really saved me. The alterations were done perfectly.
ABO was recommended to me by a friend and the exceeded all my expectations. From booking, to customer service to the alterations everything was perfect. The alterations were exactly what I asked for and done quickly too – my clothes are perfect. I couldn't have asked for a more better service.
You did a good job with the denim you altered. I am very impressed.
The service was great, you were attentive and knew exactly what I wanted. You made it easy by coming to my house for a fitting and the final outcome was perfect. I enjoyed the overall service.
Let's Talk About Your Fittings
If you've got questions or ideas you would like to share, send a message. For anything more specific, please use one of the addresses listed below
Monday – Friday (10am – 5pm), 

Saturday (11am – 3pm)